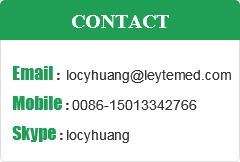 X Ray Machine Accessories including :‍‍‍‍Film processor machine , X ray protection Series, X ray dosimeter, X ray accessories etc.‍‍‍‍
We have exported X Ray Machine Accessories to more than 50 countries and built long term partnerships with clients.Your satisfaction is our duty! It will be our great honor to serve you. We do hope we can offer you more help in medical field and build the long term business relationship with you.
For more details PLZ feel free to contact us .